Meet Local Author Kerryn Mayne in conversation with Amy Suiter Clarke
Tuesday 21 March 2023 at 6:30PM
Chelsea
Event Description
Kerryn's debut novel Lenny Marks Gets Away with Murder has been described by Candice Fox as "a brilliant combination of light and dark, charm and suspense". It introduces us to Lenny, who has spent her life NOT remembering the childhood day her mother left her, until an unexpected letter disrupts her routine.

Kerryn Mayne is an author, former wedding photographer and current police officer who has consulted on policework for local authors.

Amy Suiter Clarke is a writer and communications specialist, and author of girl, 11 (2021) and Lay Your Body Down (2023).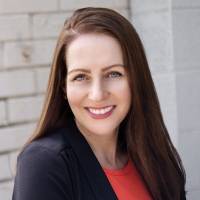 Bookings
This event has concluded. It's a little too late to make a booking!